First test
of the India - Pakistan Test series in Lahore.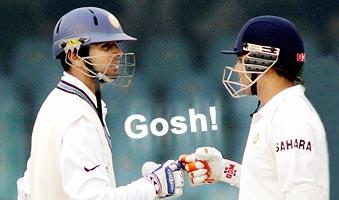 The indian bowling was battered by Pakistan batting - 4 centuries were scored
Around 480 to be scored just to save follow-on
6 bowlers were present in Pakistan lineup
Rahul Dravid was not a regular opener.

But what happened?
History
.
G R E A T B A T T I N G...